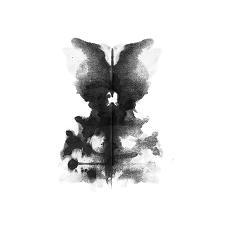 €

10.00
Shiggajon - Asconema LP
Review from The Wire;
Shiggajon are a Danish free music collective with a shifting identity, built around Nikolai Brix Vartenberg and Mikkel Reher-Langberg. Here, that core duo play sax and clarinet in an expanded, nine-piece ensemble also featuring guitar, violin, drums, and electronics, as well as the unmistakably haunted, questing flute wor of Kelly-Jayne Jones from Part Wild Horses Mane On Both Sides. Asconema was recorded at a 2009 gig in Sheffield organised by Singing Knives Records. The resulting LP seals the shared aesthetic shaping the music of not just Part Wild Horses, but other units associated with Singing Knives, including Chora and The Hunter Gracchus.
Essentially, this means music made with an emphasis on the communal experience and an urge towards the ecstatic, filtered through a post-Noise instinct for volume and white-out drones. Shiggajon's previous live tapes and CD-Rs made room for more overtly psychedelic electronic, but their debut on vinyl sticks closer to the methods of 1960s free jazz, John Coltrane's Ascension sessions being the obvious template for the flatlining cacophony of the set's more intensely sustained moments. Yet you wouldn't really call this free jazz, any more than you would suggest the Danes are trying to communicate the same feverishe, Southern Baptist Christian-inspired devotions that gripped Coltrane. Similarly, when the cymbal scrapes and bells accompanying Jones' flute conjure a quieter 'monastery jam' vibe, the music superficially touches on the Fourth World meditations inspired by Don Cherry and Ed Blackwell on their Mu albums.
Which isn't to say that this is a hollow forgery. Spiritual significance resides in the ear of the beholder. Ragged energy can plunge any soul that's ready into the light. If Shiggajon's joyous noise gets you there, why fight the feeling?
Review from volcanic tongue :
Amazing new limited to 250 copies LP from this wild free folk/free jazz commune out of Denmark led by Nikolai Brix Vartenberg and Mikkel Reher-Langberg. Asconema is a recording from a Singing Knives-produced show that took place in Sheffield in October of 2009 with the group swollen to a nine piece and featuring Kelly Jones of Part Wild Horses Mane On Both Sides on flute alongside guitar, electronics, saxophone, drums and violin. This is dense/primitive polyphony in the style of the early Globe Unity Orchestra/FMP sides married to a contemporary free folk attack. The music moves from great accumulative waves of strings and throats and epic percussion through incredible sustained single note levitations that touch on Coltrane's Ascension ensemble, with the whole group straining upwards while gargling white light. Seriously, a phenomenal free music recording with the presence of Kelly Jones' soaring flute work pushing it to a whole other level. Highly recommended.